I am involved in  activities that might generate information useful for others.  Some are set out below:
__________________________________________________
Association of American Law Schools (AALS)
__________________________________________________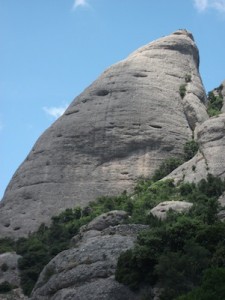 An independent, non-profit, non-partisan research and information focused organization that avoids ideology, adopts no specific political or religious doctrine, and owes allegiance to no master

 Statement of CPE Ethical Principles

–Producing Knowledge Through Peace & Ethics Research Projects

— Communicating Knowledge through Peace & Ethics Education Projects

–Implementing Knowledge Through Peace & Ethics Technical Assistance Projects
__________________________________________________
Foundation for Law and International Affairs (FLIA)
The Foundation for Law and International Affairs (FLIA) is an independent, nonpartisan, nonprofit organization mandated to promote academic and public discourse at the intersection of law and international affairs. The core vision of FLIA is to promote international cooperation and public dialogue through the development of new ideas and collaboration with various academic, governmental and civil society actors. Our mission is to facilitate international scholarly activities, conduct high quality, independent research and policy analysis, engage in public education and awareness-building programs, as well as amplify the voice of the rising global generation through free and open sharing of ideas. The FLIA promotes comparative scholarship, promotes public discourse, promotes a global mindset, and embrace respectful debate in the areas of Comparative Law and Politics, Global Social Governance, International Relations and Multilateral Diplomacy, International Criminal Justice, International Human Rights, Globalization and National Security, Private International Law, International Arbitration, Global Economics and Enterprises and various sciences that involving law and international affairs.
__________________________________________________
 Hispanic National Bar Association
We are a nonprofit, nonpartisan, national membership organization that represents the interests of Hispanic legal professionals in the United States and its territories. We are also committed to advocacy on issues of importance to the 54+ million people of Hispanic heritage living in the U.S. While we are proud of our more than four decades of accomplishments, we are mindful that our mission is as vital today as it was the day of our founding in 1972. Read the Hispanic National Bar Association's Bylaws here.
__________________________________________________
The American Law Institute is the leading independent organization in the United States producing scholarly work to clarify, modernize, and improve the law. ALI drafts, discusses, revises, and publishes Restatements of the Law, Model Codes, and Principles of Law that are enormously influential in the courts and legislatures, as well as in legal scholarship and education. By participating in the Institute's work, its distinguished members have the opportunity to influence the development of the law in both existing and emerging areas, to work with other eminent lawyers, judges, and academics, to give back to a profession to which they are deeply dedicated, and to contribute to the public good.
__________________________________________________
European Corporate Governance Institute
The ECGI is an international scientific non-profit association. We provide a forum for debate and dialogue between academics, legislators and practitioners, focusing on major corporate governance issues and thereby promoting best practice. Our primary role is to undertake, commission and disseminate research on corporate governance. Based upon impartial and objective research and the collective knowledge and wisdom of our members, we can advise on the formulation of corporate governance policy and development of best practice and undertake any other activity that will improve understanding and exercise of corporate governance.  In seeking to achieve our aim of improving corporate governance, we act as a focal point for academics working on corporate governance in Europe and elsewhere, encouraging the interaction between the different disciplines, such as economics, law, finance and management. The Institute articulates its work by expanding on the activities of the European Corporate Governance Network, disseminating research results and other relevant material through this website. We maintain close links with all its institutional members and other organisations that are active in the field, for example the International Corporate Governance Network (ICGN) and the Global Corporate Governance Forum (GCGF).