About My Research:
First a confession:  I am conventionally hard to "place."  My work does not fall neatly into one or another of the fields into which legal academic research usually nicely fits.  That sometimes causes anxiety in others.  But there are times when nonconformity might not suggest disorderliness, or a failure of careful planning.  Rather, in my case, it reflects an intuition that traditional disciplinary boundaries themselves may have become a thing onto themselves, good mostly for the preservation of order and hierarchy among those dedicated to the production of knowledge based on these disciplinary barriers.  To some extent, then, these field boundaries have themselves sometimes become irrelevant to the orderly production of knowledge to which I have devoted myself.  But you can be the judge!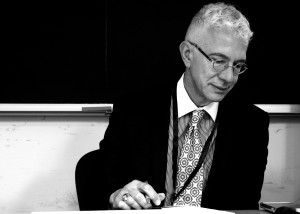 But this is so abstract.  In more concrete terms, I study the relationship between the ordering of behavior through governance frameworks of state and non-state actors.  This invokes institutional construction and the ideologies through which power and law are articulated in political, economic, cultural and  religious institutions.  I engage in the study of power/law frameworks from both its process aspects (the development of a mechanics of rule making, enforcement, interpretation and the like), and its substantive aspects (generally the ideologies that produce and sustain the morals and ethics frameworks inscribed as or in law).  This appears to take me in a lot of different directions, but actually keeps me focused on the institutional governance regimes that may produce rule systems.  This can include anything from international public and private frameworks of corporate social responsibility to the normative basis of transnational constitutionalism and its limitations on the ability to order their internal law systems. Thus conceived, the field is enormous but well ordered.
How My Research Fits Together:
Law and governance is no longer limited to those products of statutes and courts cases that used to define the borders of a lawyer's craft the way that territorial borders defined the limits of public political power. All aspects of challenges that transcend national boundaries, whether these challenges are global, regional or bi-lateral were exceptional and marginal to the lawyer of the last century.  But the reality of globalization now poses challenges to this world view.  (Ideologies of Globalization and Sovereign Debt:  Cuba and the IMF, 24 Penn State International Law Review 497-561 (2006)).  Challenges touch on all aspects of human interaction; they can range from migration, to communicable diseases, to trade barriers, to corruption, to access to education, food and economic opportunity. Critical to meeting that challenge is an approach that embraces the idea that training, and the scholarship of faculty charged with that training, ought to be sufficient to enable them to function effectively from the conceptualization and formulation of policy, to its implementation and monitoring. That philosophy and approach, and the embrace of the necessity of innovation in a world that is not bounded by the rules of fixed academic discourse, is the benchmark of my transnational law scholarship, one that is focused on human rights and constitutionalism. That we live in a rapidly changing world is more than a cliché, an empty phrase used to mask a fidelity to unchanging approaches to scholarship even as the world changes around us. The conventional singular system of public law grounded in a state system characterized by a strongly interlinked network of domestic legal orders managed through the evolution of meta-norms generated through the institutions of the community of nations is now being challenged by a governance order better characterized by fracture, fluidity, permeability and polycentricity. (The Structural Characteristics of Global Law for the 21st Century: Fracture, Fluidity, Permeability, and Polycentricity, 17(2) Tilburg Law Review 177 (2012)).  The realities of modern life mean that to make human rights work, we have to recognize that there are consequences for law and governance that follow the de-centering of states and the state system, and that this consequence is of the essence for the development of human rights. (Multinational Corporations, Transnational Law: The United Nation's Norms on the Responsibilities of Transnational Corporations as a Harbinger of Corporate Social Responsibility as International Law, 37 Columbia Human Rights Law Review 287 (2006)) Those realities also suggest that non-state actors, principally corporations and global NGOs now exert an increasing influence not merely on the production of law and policy with respect to human rights, but that they might also participate more effectively in the governance of behaviors that comprise human rights than do states. (Economic Globalization and the Rise of Efficient Systems of Global Private Law Making:  Wal-Mart as Global Legislator, 39(4) University of Connecticut Law Review 1739 (2007)) The idea of human rights due diligence overseen by corporations and monitored by NGOs was virtually unheard of five years ago, yet today the impact of the Fair Labor Association and Apple Inc. in developing implementing and policing rules for factory workers within Apple's global supply chain may be more important as a site for the production of human rights norms than the efforts of public organs. (Collisions of Societal Constitutions: Hierarchical Power Arrangements and Horizontal Effects in the Management of Human Rights Regimes, 20 Indiana Journal of Global Legal Studies — (forthcoming Spring/Summer 2013).) Yet it also means that states can assert substantial authority within global private markets as they might using the traditional mechanics of public power.  This is especially evident with the rise of sovereign wealth funds that may be used as a means of leveraging regulatory power in the case of Norway (Sovereign Investing and Markets-Based Transnational Rule of Law Building: The Norwegian Sovereign Wealth Fund in Global Markets, 29 American University International Law Review – (forthcoming 2013); Sovereign Wealth Funds as Regulatory Chameleons: The Norwegian Sovereign Wealth Funds and Public Global Governance Through Private Global Investment, 41(2) Georgetown Journal of International Law 425-500 (2010) ); or economic policy in the case of China (Sovereign Investing in Times of Crisis: Global Regulation of Sovereign Wealth Funds, State Owned Enterprises and the Chinese Experience, 19(1) Transnational Law & Contemporary Problems 3-144 (2010) ).

We have come to understand that these changes affect Marxist Leninist States as much as they do Western states, though in different ways. (Party, People, Government, and State: On Constitutional Values and the Legitimacy of the Chinese State-Party Rule of Law System, 30(1) Boston University International Law Journal 331-408 (2012)). Understood on their own terms, these systems can present constitutional questions that are functionally similar to those of Western states.  These include questions of constitutional interpretation (A Constitutional Court for China Within the Chinese Communist Party?: Scientific Development and a Reconsideration of the Institutional Role of the CCP, 43(3) Suffolk Law Review 593-624 (2010)) and separation of powers (Towards a Robust Theory of the Chinese Constitutional State: Between Formalism and Legitimacy in Jiang Shigong's Constitutionalism (May 8, 2013).).  Indeed, the internationalization of constitutionalism within domestic legal orders, in their ideological dimension, fundamentally structures approaches to human rights (Theocratic Constitutionalism:  An Introduction to a New Legal Global Ordering, 16(1) Indiana Journal of Global Legal Studies 85-172 (2009)) in way that may be incompatible with each other.  These developments within the conventional international system are advancing even as globalization restructures the basic relationships among law, states and governance, and thus re-orients their respective relationship with human rights. (Inter-Systemic Harmonization and Its Challenges for the Legal-State, in FICHL Publication Series No. 11 (2011): The Law of the Future and the Future of the Law 427-437 (Editors: Sam Muller, Stavros Zouridis, Morly Frishman and Laura Kistemaker; Torkel Opsahl Academic EPublisher, Oslo, 2011)). And indeed, human rights are now better understood as a function of combinations of "law" and other governance systems.  (From Institutional Misalignments to Socially Sustainable Governance:  The Guiding Principles for the Implementation of the United Nation's "Protect, Respect and Remedy" and the Construction of Inter-Systemic Global Governance, 25(1) Pacific McGeorge Global Business & Development Law Journal 69-171 (2012)).

Equally important, the shape of human rights is as much a function of governance (norm) as it is of technique, from cultures of surveillance, but now as dependent on the norms and techniques of assessment and surveillance (Global Panopticism:  Surveillance Lawmaking by Corporations, States, and Other Entities, 15(1) Indiana Journal of Global Legal Studies 101 (2008)), of monitoring as a market device (From Moral Obligation to International Law: Disclosure Systems, Markets and the Regulation of Multinational Corporations, 39 Georgetown Journal of International Law 591 (2008)), and on the human rights based focus of transparency (Transparency and Business in International Law, in Transparency in International Law (Anne Peters and Andrea Bianchi, eds., Cambridge:  Cambridge University Press, forthcoming 2012); Transparency Between Norm, Technique and Property in International Law and Governance—The Example of Corporate Disclosure Regimes and Environmental Impacts, 22 Minnesota Journal Of International Law 1-70 (2013)).  Human rights focuses not merely on western-style corporate enterprises, but also on Marxist Leninist enterprises within globalization (Globalization and the Socialist Multinational: Cuba at the Intersection of Business and Human Rights, in Handbook on Contemporary Cuba: Economy, Civil Society, and Globalization (New York: CUNY/Paradigm Press, forthcoming 2012)) or in domestic and regional development (The Cooperative as Proletarian Corporation: Property Rights Between Corporation, Cooperatives And Globalization In Cuba" in 33 Northwestern Journal of International Law and Business —(forthcoming 2012-2013); From Colonies to Collective:  ALBA, Latin American Integration, and the Construction of Regional Political Power, Routledge Handbook on Diplomacy and Statecraft (B.J.C. McKercher, ed., London:  Taylor & Francis/Routledge, 2012)). Most important, the cultural foundations of domestic governance can shape the approach to human rights, especially in the domestication of social, cultural and economic rights, in significant ways (Realizing Socio-Economic Rights Under Emerging Global Regulatory Frameworks:  The Potential Impact of Privatization and the Role of Companies in China and India, 45(4) The George Washington International Law Review — (forthcoming 2013) ). Human rights regimes, to the extent they transcend the state also provide strong evidence of the emergence of both polycentric governance (Private Actors and Public Governance Beyond the State:  The Multinational Corporation, the Financial Stability Board and the Global Governance Order, 18(2) Indiana Journal of Global Legal Studies 751 (2011)) and of government beyond the state (Governance Without Government:  An Overview, in Beyond Territoriality:  Transnational Legal Authority in an Age of Globalization 87-123 (Günther Handl, Joachim Zekoll, Peer Zumbansen, editors, Leiden, Netherlands & Boston, MA: Brill Academic Publishers,  2012)).  States now leverage polycentiricy not merely internally, but as a means of participating int he construction of global governance systems but as a means of projecting and preserving power. (The Trans-Pacific Partnership: Japan, China, the U.S. and the Emerging Shape of a New World Trade Regulatory Order, 13 Washington University Global Studies Law Review – (forthcoming 2013)).

Most of my manuscripts, including current works, are posted to the Social Science Research Network (SSRN)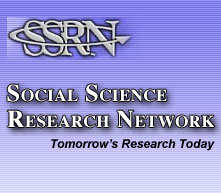 HIGHLIGHTED CURRENT MANUSCRIPTS (with links to SSRN site where manuscript can be downloaded):
Backer, Larry Catá, The Evolving Relationship between TNCs and Political Actors and Governments Research Handbook on Transnational Corporations, Alice de Jong and Roman Tomasic, eds., Edward Elgar Publishing Limited, 2015

Backer, Larry Catá, On a Constitutional Theory for China–From the General Program of the Chinese Communist Party to a Constituting Political Theory (October 2015). On a Constitutional Theory for China–From the General Program of the Chinese Communist Party to Political Theory

Backer, Larry Catá, "The Military, Ideological Frameworks and Familial Marxism: A Comment on Jung-chul Lee, "A Lesson from Cuba's Party-Military Relations and a Tale of ''wo Fronts Line' in North Korea'" ASCE Proceedings and Papers, 25:– (forthcoming 2015) A comment on Jung-chul Lee v2;   Chinese version;  军队,意识形态体制以及家族马克思主义:对李正哲《由古巴的政党军队关系和朝鲜"两条前线"说起》一文的评论

Backer, Larry Catá, If One Wants to Change Societal Norms One Must Change Society: Lessons From Michael Olivas and 'Constitutional Criteria' in Managing Higher Education Admissions Decisions, in The Accidental Historian: The Michael Olivas Reader (Ediberto Roman, ed., Carolina Academic Press, forthcoming 2016). Change_Societal_Norms_Backer_7-2015

Backer, Larry Catá (白柯), 现状和未来: 对比中国共产党的发展,聚焦政经改革中心的古巴共产党   ("The Cuban Communist Party at the Center of Political and Economic Reform: Current Status and Future Reform in the Shadow of the Chinese Communist Party") July 2015; available here: The Cuban paper English version hereb

Backer, Larry Catá, & Nabih Haddad  (2015, forthcoming). Philanthropy and the Character of the Public Research University—The Intersections of Private Giving, Institutional Autonomy, and Shared Governance. In H. C. Alphin Jr., J. Lavine, S. E. Stark & A.Hocke (Eds.), Facilitating Higher Education Growth through Fundraising and Philanthropy. Hershey, PA: IGI Global. Philanthropy_Higher_Education_Final_DISTRIUBUTION VERSION

Backer, Larry Catá, The Concept of Constitutionalization and the Multi-Corporate Enterprise in the 21st Century (June 25, 2014). CPE Working Paper 6/1. Available at SSRN: http://ssrn.com/abstract=2458965

Backer, Larry Catá, China's Corporate Social Responsibility with National Characteristics: Coherence and Dissonance with the Global Business and Human Rights Project (June 9, 2014). Human Rights and Business: Moving Forward, Looking Back (Jena Martin and Karen E. Bravo,eds., Forthcoming). Available at SSRN: http://ssrn.com/abstract=2448030 or http://dx.doi.org/10.2139/ssrn.2448030

Backer, Larry Catá, Crafting a Theory of Socialist Democracy for China in the 21st Century: Considering Hu Angang's (胡鞍钢) Theory of Collective Presidency in the Context of the Emerging Chinese Constitutional State (May 15, 2014). Available at SSRN: http://ssrn.com/abstract=2432393 or http://dx.doi.org/10.2139/ssrn.2432393

Backer, Larry Catá, An Institutional Role for Civil Society within the U.N. Guiding Principles?: Comments on César Rodríguez-Garavito and Tatiana Andia 'Business and Human Rights: Beyond the End of the Beginning' (March 11, 2014). Implementing the UN's Guiding Principles on Business and Human Rights: A South-Initiated North-South Dialogue Brown University, February 20-22, 2014. Available at SSRN: http://ssrn.com/abstract=2407787 or http://dx.doi.org/10.2139/ssrn.2407787

Backer, Larry Catá, Governance Polycentrism — Hierarchy and Order Without Government in Business and Human Rights Regulation (January 1, 2014). Coalition for Peace and Ethics Working Paper No. 1/1 (2014). Available at SSRN: http://ssrn.com/abstract=2373734 or http://dx.doi.org/10.2139/ssrn.2373734

Backer, Larry Catá and Wang, Keren, 'What is China's Dream?' Hu Angang Imagines China in 2020 as the First Internationally Embedded Superpower (February 23, 2013). Consortium for Peace & Ethics Working Paper No. 2013-2. Available at SSRN: http://ssrn.com/abstract=2223279Backer, Larry Catá, Review Essay: Taking a Step Toward a Law for Sovereign Wealth Funds (September 7, 2012). Consortium for Peace Ethics Working Paper No. 2012-9/1; Penn State Law Research Paper No. 17-2012. Available at SSRN: http://ssrn.com/abstract=2143452Backer, Larry Catá, Between Faculty, Administration, Board, State, and Students: On the Relevance of a Faculty Senate in the Modern U.S. University (April 2, 2012). Available at SSRN: http://ssrn.com/abstract=2032779 or http://dx.doi.org/10.2139/ssrn.2032779

Backer, Larry Catá, Transparency and Business in International Law — Governance between Norm and Technique (March 17, 2012). Available at SSRN: http://ssrn.com/abstract=2025503 or http://dx.doi.org/10.2139/ssrn.2025503

Backer, Larry Catá, Transnational Corporate Constitutionalism: The Emergence of a Constitutional Order for Economic Enterprises (April 10, 2012). Available at SSRN: http://ssrn.com/abstract=2038081

Backer, Larry Catá, The Corporation as Semiosis, 'Citizens United,' the Signification of the Corporate Enterprise and the Development of Law (February, 28 2012). CPE Working Paper No. 2012-2. Available at SSRN: http://ssrn.com/abstract=2012569 or http://dx.doi.org/10.2139/ssrn.2012569
OTHER UNPUBLISHED WORK
Backer, Larry Catá and Wang, Keren, 'What is China's Dream?' Hu Angang Imagines China in 2020 as the First Internationally Embedded Superpower (February 23, 2013). Consortium for Peace & Ethics Working Paper No. 2013-2. Available at SSRN: http://ssrn.com/abstract=2223279 or http://dx.doi.org/10.2139/ssrn.2223279

__________

"The Public Official and the Sovereign Wealth Fund (SWF):  Four Models of Public Governance in Search of Coherence".  Presentation 1o Seminário Internacional de Governança Pública, ENA-Brasil, Florianopolis, Santa Caterina, Brasil, Nov. 19, 2010

English / Spanish / Portuguese

__________

Critical RaceTheory Abroad–A Challenging Album in Seven Tracks, Consortium for Peace & Ethics Working Paper No. 2008-3/1 (April 2008).

DOWNLOAD PAPER HERE: CRTGlobaContext

__________
(Pix (c) Larry Catá Backer 2006)