"This man whom you here see,When he is dead and rotten, By this shall he remembered be, When he should be forgotten."

Dedicatory on the portrait of Robert Hayrick; Mayor of Leicester 1584, 1593, 1605; Member of Parliament 1588; Guildhall, Leicester, England.

Who am I? Sorry, nothing excruciatingly personal here. The object is not personal growth through confession but to reveal knowledge through discussion and publication.  I hope you find this useful. This is meant to be a professional web site, independent of the state assisted university where I hold my academic appointment.
I started life in Cuba. I moved with lots of other people to Miami after the Cuban Revolution of 1959. I grew up in Miami and started traveling when I left for college in Massachusetts. Miami was an interesting city at the time, a city of transients, so everyone was always both settled and a stranger.  That sets a foundation to my perspective that has only grown with experience. The move from Miami to Massachusetts was quite a culture shock, really. Boston was not a city of transients, though one of waves of immigrants that had layered themselves within the economic, social and political life of the state.  But I mostly got over it. I have lived all over this country-Massachusetts, New York, California, Oklahoma, Pennsylvania. I have lived in large cities and very small villages. I have spent a lot of time abroad as well. I tend to view everything as potential original source research material. Nothing is uninteresting-from reality television to great social and political movements, to religious revivals. Everything is connected in some way. And I like to laugh.
Perhaps who I am can best be understood as proceeding from a view that all categories are artificial to some extent, meant to protect those who maintain the divisions as much as to explain the way things "work" or are "ordered." Growing up both inside and outside of things made it easier to understand the mechanics of fitting in and provided some freedom in checking out.  So, in a nod to the way we get to know people through a standard set of categorizations, I think that "who am I?" can be most effectively reduced to (1) where do I work; (2) what do I teach; (3) what do I write about; (4) what professional activities to I engage in outside my academic work; and (5) how else might I enjoy the world.
I teach at the Pennsylvania State University's University Park campus, in the mountains of central Pennsylvania.  I hold academic appointments in the Law School and School of International Affairs.  I also direct the Coalition for Peace & Ethics, a non-governmental organization focusing on governance issues. I have participated in conferences, given short courses, and the like all over the place, China, Belgium, Italy, Canada, France, Switzerland, Slovakia, Lithuania, Germany, Denmark, Turkey, the U.K., Ireland, Brazil, Argentina, India, Spain
I teach a variety of courses.  Currently I teach a course in basic corporate law and an introduction to law (a course called Elements of Law) in the law school.  I also teach an introduction to the legal framework of international organizations (Actors, Institutions, and Legal Frameworks in International Affairs) in the School of International Affairs.
My research focus is governance and human rights.  By governance I mean law and non-law systems of managing behavior.  By human rights I mean fundamental rights to which individuals are entitled in their relations to each other, to the state and to other aggregations of governance power (admittedly a very broad definition). not merely the formal construct deriving from the constitutional traditions of states and the hard and soft law products of international law, but also the governance frameworks of corporations and other actors that significantly affect human behavior in ways we have come to understand are infused with notions of human rights. Governance and human rights, whether derived from the practices and authority of states or non-state actors are now increasingly at the center of globalization, which can be understood to include  transnational law and governance regimes, rule systems (constitutional, religious, and corporate) created by states and non-state organizations, and the interactions among them.  I am also interested in the ordering of systems through institutions–states, religions, and corporations–the disorderliness, and collisions of these systems.  Of particular interest lately:  the relaitonship between non-Western states (particularly states with foundations in Marxist Leninist theory, e.g. China and Cuba) and globalization, including transnational corporate social responsibility, transparency and governance, sovereign wealth funds.  You can follow my work on my blog—Law at the End of the Day.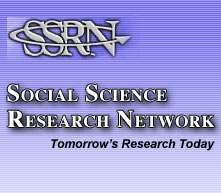 You may access much of my work through the Social Science Research Network
I have been involved in university governance for a number of years.  Much of this has centered on the Pennsylvania State University Faculty Senate, in which I have served as a faculty senate representative of the Law School.  I have also been elected by my faculty colleagues to serve in higher UFS offices in recent years–serving as Secretary of the UFS in 2010-2011 and elected chair elect of the UFS for 2011-2012.  For 2012-2013 I am serving as the Chair of the UFS.  You can follow my work on my blog–The Faculty Voice: Sharing While Chairing the Penn State Faculty Senate.
I also enjoy the world in other ways.  I am deeply into gardening–container vegetables, roses and orchids (the later started as a way to get me through the endless winters of Central Pennsylvania). I may post pictures of my garden from time to time.